HabsWorld.net --
Jacob de la Rose has to pass through waivers starting next season.  As the Habs have plenty of options in their bottom six already, the organization might be in a difficult position regarding the now 22-year-old prospect.
He has been able to play in the big league for a while now but the issue was always the lack of opportunities for him to develop his offensive abilities with limited minutes. When he was recalled, the Swedish player filled on the penalty kill under former head coach Michel Therrien and was used on the third or fourth line with other role players. This is far from ideal for someone who still has to work on his game.
Player Retrospective
De la Rose has been one my favourite prospects in the organization; his powerful skating and his quickness added to his ability to constantly disturb the opposition with relentless pressure made him very exciting despite some of his flaws. He's a big centre who can skate, something the Habs have always looked for.
He was drafted exactly for those reasons. Already playing with Leksand in the Allsvenskan in Sweden, he showed he could adapt to a faster, harder game and remain responsible in his play. The Habs gambled that the scoring ability he displayed versus his own group age would resurface with time and, as he matured, make him a better offensive player versus older opponents.
I don't think Montreal's management had unrealistic expectations regarding de la Rose's progress. He had shown an ability to distribute the puck accurately, strength in puck battles, and some playmaking skills. The Canadiens might have hoped his solid skating was a base on which he would build a more complete game, but it's probable they always perceived him as a safe pick, someone who could come in down the line and match the opposition's top lines on the ice.
The fact that he was trusted by Therrien to do just that in his first season in the Habs system demonstrated that, in some way, the pick was already a success. If anything, de la Rose could hold his own in the NHL.
"I like what I see from de la Rose. He's a guy who thinks the game well, he's always in a good position. He has excellent skating and he's able to take his man out of the play to recuperate the puck. He's doing a lot of good things on the ice for a young guy. I like him a lot." – Michel Therrien NHL.com 
Unfortunately, de la Rose was brought up to compete in a league where he had to adjust his play. While his qualities made him efficient on the forecheck and in the defensive zone, his desire to not make mistakes once again limited his offence.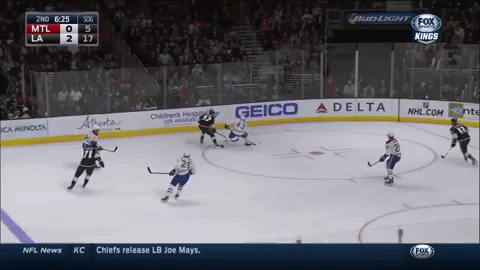 Just like he did at first with Leksand, de la Rose stuck to what he was confident executing, rarely utilizing his skating to carry the puck or contributing to the play in the offensive zone.
When he crossed the opposing blue line, the Swedish player would most of the time get to the front of the net where he would stay as long as the Habs retained possession. His size is an asset in the slot but his static positioning often didn't help his gritty linemates – Lars Eller, Devante Smith-Pelly, Brandon Prust, and Dale Weise – get the puck to the net. This often led to an abysmal shot differential for his line as they were often deployed in the defensive zone and couldn't really manufacture scoring chances at the other end.
2016-2017 season
Jacob de la Rose spent a majority of the last two seasons in the AHL. He got short stints with the Canadiens but was mostly asked to work on his game at the lower level. The changes in his play were overall quite slow and he didn't show many improvements until last season, where he started being more dynamic and driving the play. A line of Stephane Matteau, Max Friberg, and de la Rose was able to create a lot of offence by keeping the pressure up on the opposition at all times, establishing a strong cycle and finding shooting options in high danger areas off of it.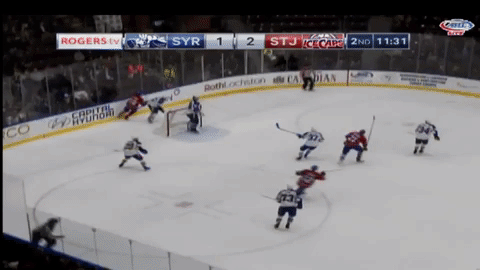 Although de la Rose scored the majority of his goals from the slot, he displayed an ability to get in and out of it at appropriate times, jumping on loose pucks, getting them to teammates, and moving back to the front of the net as a less predictable passing option.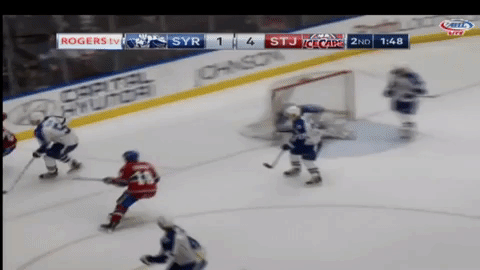 De la Rose's first few steps makes him close the space rapidly between him and any opposing players. He's an incredible asset on the forecheck due to his talent to separate defenders from the puck, tying up their sticks and stealing possession. He can create defensive breakdowns this way and immediate scoring chances.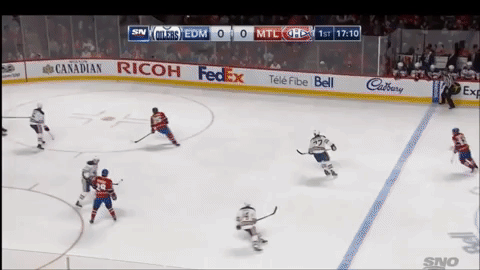 There is nothing revolutionary about the way de la Rose approached the game last season, but he has grown more confident with the puck and is more willing to utilize his abilities. His strength and great skating mean he should not be afraid to rush the puck past the opposing blueline when he has the opportunity. Attempts to do so seemed a lot more common this past year.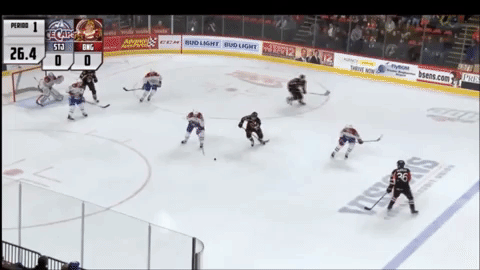 He has a fine shot in terms of power but still needs to improve his accuracy. He has been trying to pick corners instead of just getting it on the net, but he is far from a sniper. He tends to blow opportunities to make a play by firing the puck over, wide, or into coverage.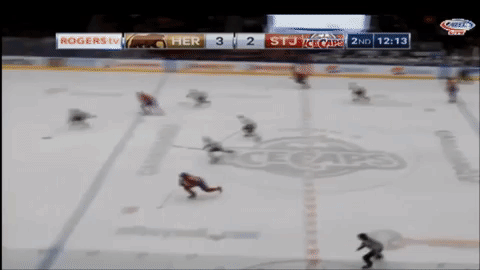 This is not saying that de la Rose shoots a lot, he only recorded 1.77 shots per game last season with the IceCaps; he remains more of a playmaker. Plus, a good part of his shots are coming from banging rebounds around the crease. He was often the front net presence for the IceCaps on the power play which is something he is very comfortable doing due to his size and strength.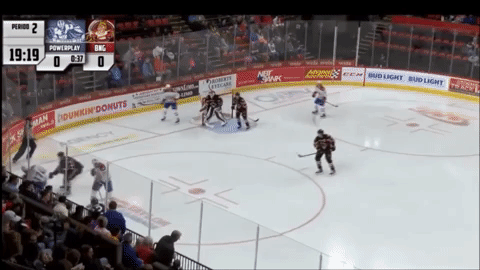 There's almost no chance de la Rose will be used on the power play with the Habs, but he'll probably feature – as he always did – on the penalty kill. Added to his usual skill set that makes him trustworthy while shorthanded, de la Rose has grown to be a dangerous player even when his team is down a man. He can close the space around an opposing forward rapidly and, when he sees the opportunity, he can steal the puck, explode the other way, and get a shot on net. This also creates odd man rushes when a teammate joins him. Last season, he scored as many shorthanded goals (four) as power play goals.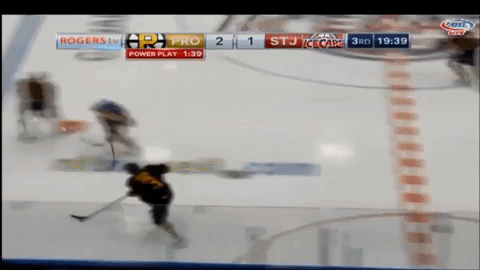 Can Jacob de la Rose be a regular for the Habs next season?
De la Rose could use more time in the AHL to hone his skills. However, he probably can't be exposed to waivers without getting claimed as he should be an attractive option for a lot of teams. He's a young, reliable player who can at least match the skills of NHL role players and is coming off his best season in the lower league.
Still, de la Rose didn't fully answer all the questions that existed about his play. While his improvements were enough to be confident that he is still developing, they were not massive. How he can transfer a more complete offensive game to the NHL remains to be seen and his potential production in a full season with the Habs is also hard to predict.
One thing the Swedish player has going for him is that he's the kind of centre that Claude Julien will like. If he keeps having decent numbers at the faceoff dot and showing confidence with the puck, he should start being utilized more at the NHL level. With the number of talented winger options the Canadiens have next season, a different fourth line packing more skill is very possible. Plus, having a young player like de la Rose featured on it would be more exciting than some of the combinations the Habs used last season.
While Michael McCarron seems ahead of de la Rose on the depth chart right now, that might switch soon if the 6'6 player doesn't show improvements in his skating. While they both had some trouble contributing to the attack at the top level, de la Rose is a smooth skater who can at least contribute more defensively.
If anything, internal competition is a good thing. This coming season will be interesting with the number of options the Canadiens have for their lineup. We should be able to see some prospects finally distancing themselves from others as they reach an age when the organization looks to them to start making an impact with the big club.
For more scouting articles: https://scoutinghabs.wordpress.com/